Supply Chain Management & Efficiency
Scan-to-Web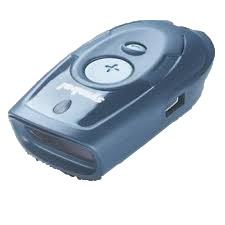 Federal Healthcare Supply's SupplyHawk makes ordering online fast and easy. Using the small keychain scanner (pictured at right), just scan the shelf or item label of the item(s) you wish to order, Connect & Sync the scanner with your PC (either by USB cable or bluetooth), and the items are placed seamlessly into your Federal Healthcare Supply's shopping cart on our website for your final review and submission.
SupplyHawk for Agencies
Federal Healthcare Supply's SupplyHawk makes managing inventory effortless for Home Health Agencies and Hospices. Designed specifically for multi-site organizations, it is a single inventory control and charge capture system to manage all sites, including agency, patient, and mobile care providers. SupplyHawk is flexible to handle a mixture of sites with multiple stock rooms, single central supply rooms, or no stock rooms by coordinating requisitions and vendor-direct drop shipments.
Control Spending and Increase Efficiency
Federal Healthcare Supply's SupplyHawk uses barcode scanners to track and control inventory usage. Smartphone technology for iPhone and Android is coming soon. SupplyHawk seamlessly integrates with all major practice management systems serving home health and hospice agencies in order to accurately post each item used to the proper patient account for cost analysis and detailed reporting, saving hours of time spent on manual entry and eliminating data errors.
Easy to Use Inventory Tracking
Federal Healthcare Supply's SupplyHawk offers a full perpetual inventory system which accurately and efficiently tracks supply inventories in multiple locations, transfers items between locations, and maintains appropriate stock levels, reducing waste and the risk of theft. Using user-defined par levels, SupplyHawk creates electronic fill lists to streamline the replenishment of supplies both internally and externally, utilizing a paperless flow of information.
Federal Healthcare Supply's SupplyHawk puts you in control of your supplies by showing you the exact value of your inventory, which locations are using the most products, what inventory is overstocked, exactly how much inventory is going missing, and much more.
Complete Purchase Order System
Federal Healthcare Supply's SupplyHawk includes a built-in ordering system that suggests what your orders ought to be based on actual usage and then electronically creates your purchase orders. With the click of a button you can transfer your purchase orders directly to your vendors via email, fax, or even right into their e-commerce websites. Whether medical supplies, office supplies, durable equipment, or anything else, SupplyHawk provides a single interface for purchasing from multiple vendors. SupplyHawk's PO system also helps enforce a formulary for multi-site operations and can be used to create quick ordrs directly from the scanner.
Key Features
Full multi-site integration for centralized data management and reporting
HIPAA compliant multi-level password protection
Print barcodes on standard address label paper with custom lists or one at a time
Full integration with SupplyHawk Orderlink for paperless ordering
Simple, paperless scan-to web ordering
Centralized management and reporting for multi-site organizations
Powerful reports - track utilization by diagnosis, staff, product category, date range, and custom criteria
Manage central supply, multiple stockrooms, and car-stock
Coordinate patient-direct drop shipments
Coming soon - mobile access with smartphone iPhoneâ"¢and Androidâ"¢
Varied Acquisition or Lease Programs Available
Depending upon your organization's needs, Federal Healthcare Supply's offer a variety of plans for you to implement both the scanning hardware and the web-based SupplyHawk software. Outright purchase with annual licensing, affordable monthly rent-to-own plans, or transparent acquisition plans that require no capital expenditures or monthly outlay.
Free Consultations & Demonstrations
Contact
Federal Healthcare Supply
's
Customer Service
or your Account Manager today for additional information or to arrange your no-obligation consultation to determine which SupplyHawk system is best for your organization's Supply Chain.